---
---
---
Raafia Jessa
/ˈlo.kwiː/
Winner globalmurmurs 15/16
---
More selected projects from the globalmurmurs open call 15/16
The jury of the FORTY FIVE SYMBOLS open call for entries "globalmurmurs 2015/16" was greatly impressed with the quality of projects submitted from a variety of countries including Taiwan, South Africa, Germany and the U.S. Read more
---
---
---
---
---
---
---
FORTY FIVE SYMBOLS
GLobal Visual Language
FORTY FIVE SYMBOLS is a collaborative exploration of visual language that unites students, teachers, scholars, and ideas from across the globe. More than 150 students coming from more than 40 different countries have been involved so far.
Read more
---
---
---
---
---
Newsletter
Sign up now
Learn about upcoming exhibitions, publications and open calls.
Subscribe now!
Invitation
To our exhibition in 2014
---
---
---
---
---
---
Symbols as frames
This animation combines selected projects out of the 45 symbols submissions and it has been projected during the exhibition at the Kunst-Station Sankt Peter.
---
FORTY FIVE SYMBOLS from think45 on Vimeo.
---
---
---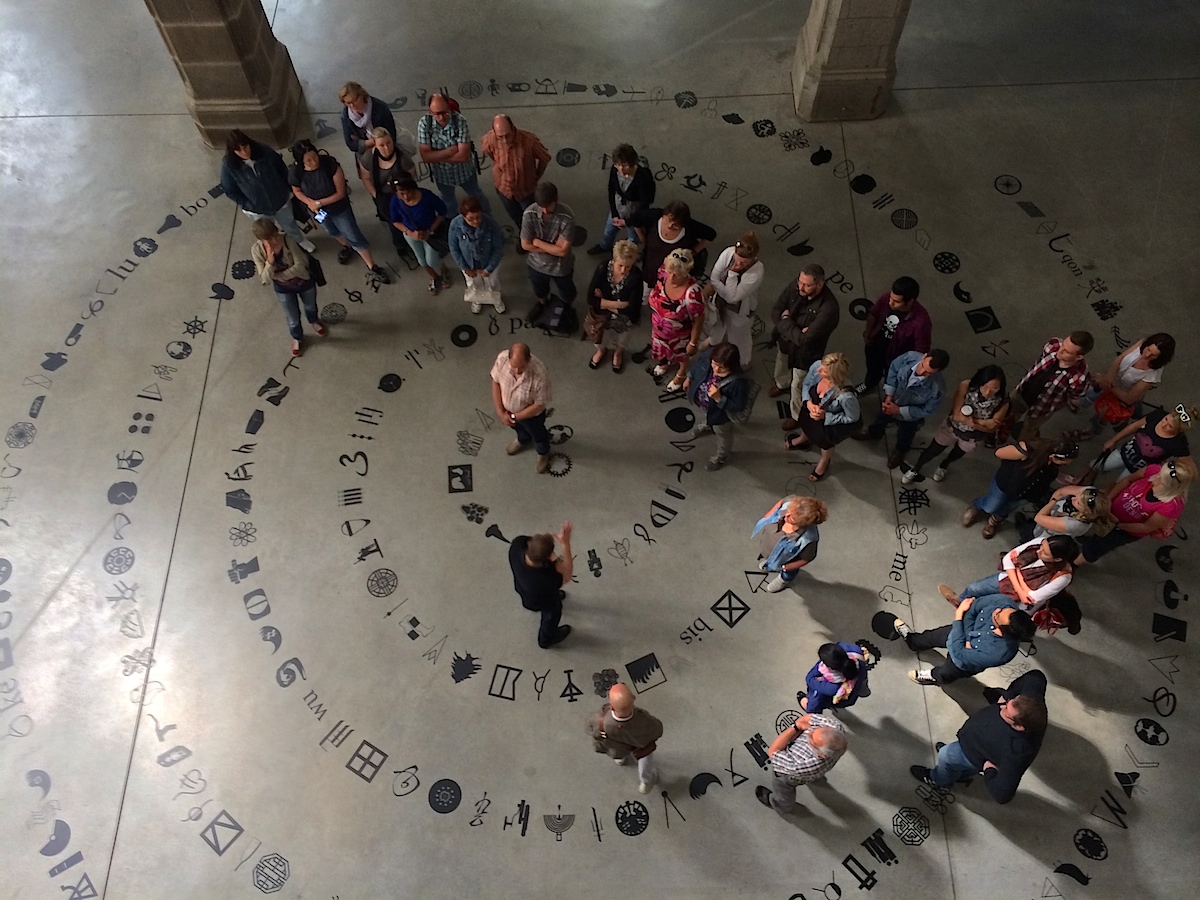 The Spiral of Symbols
Centerpiece of the exhibition at Kunst-Station Sankt Peter in Cologne was a gigantic spiral of symbols uniting the work developed across the globe. In combination with the little book of symbols, visitors were able to decode the signs while walking along the circles. Cologne, Summer 2014.
---
---
---