The FORTY FIVE SYMBOLS magazine #3
The third issue of the FORTY FIVE SYMBOLS magazine introduces the winners of the globalmurmurs 15/16 competition.
GLOBALMURMURS: A CELEBRATION OF DIVERSITY AND EQUAL RIGHTS.
The jury of the FORTY FIVE SYMBOLS open call for entries "globalmurmurs 2015/16" was greatly impressed with the quality of projects submitted from a variety of countries including Taiwan, South Africa, Germany and the U.S.. Overall, the participants demonstrate agency to depict social challenges and use sophisticated methods to translate their political voice into compelling visual artwork using the minimal approach of forty-fi ve black and white symbols. The submitted visual narratives express individual perspectives on the topics of transforming gender & identity, shifting cities & urban inequality and global social & climate changes. The selection process of the jury was driven by the following criteria: Ability to translate topics into visuals, the level of exploration of the symbolic elements to transmit the message/story, systematic approach and uniqueness of the visual language. The Jury recognizes the amount of work that was invested into the submitted projects and greatly appreciates the diverse, thoughtful and imaginative ideas that were received through the proposals.
Find the documentation of the process on our blog.
Get your very own copy through the online SLANTED book store.
---
---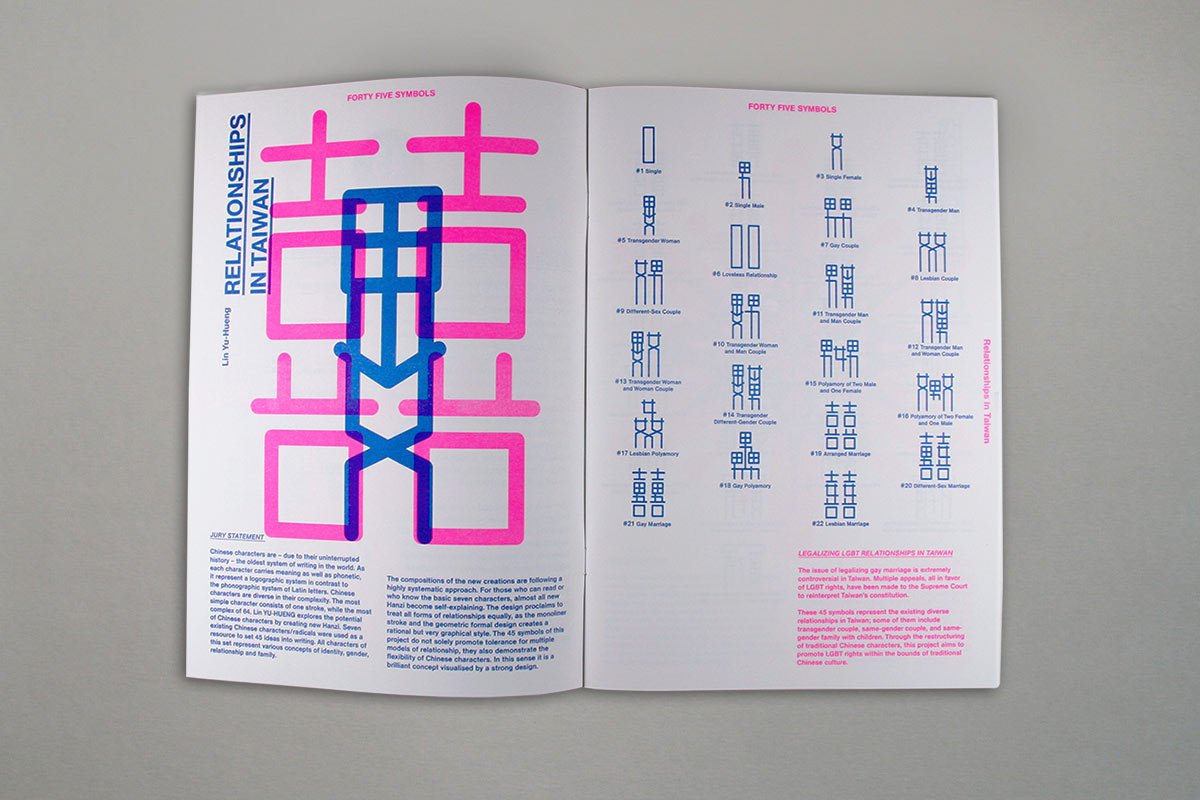 ---
---
---
The FORTY FIVE SYMBOLS magazine #2
The second issue of the FORTY FIVE SYMBOLS magazine introduces five selected projects that respond to some kind of social change. They comment on the sociopolitical situation in Russia, Venezuela, and the US; reflect on individual life choices in Hong Kong; or depict our lives as modern nomads. The authors of the projects–introduced at the end of the magazine–have varied cultural backgrounds, but they share agency in using their creative talent to address social issues. This publication juxtaposes their concerns with selected articles of the The Universal Declaration of Human Rights proclaimed by the United Nations. Find the documentation of the
process
on our blog.
---
---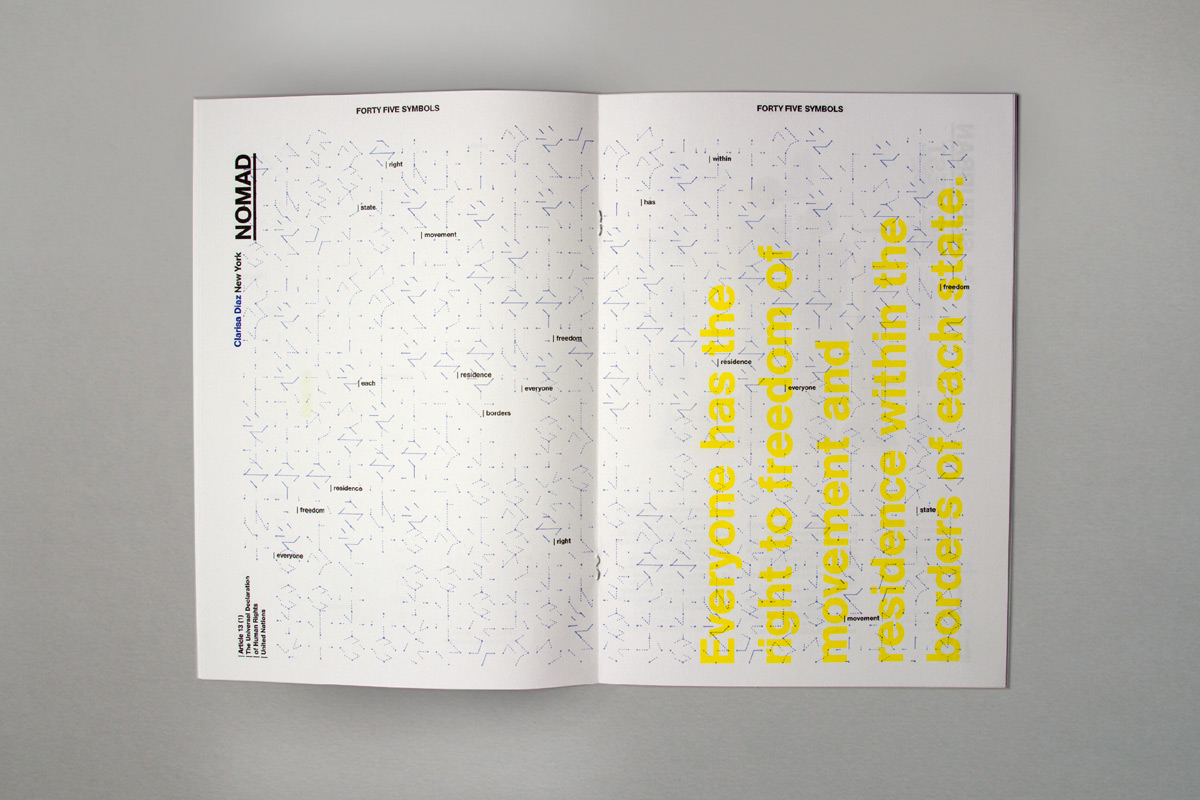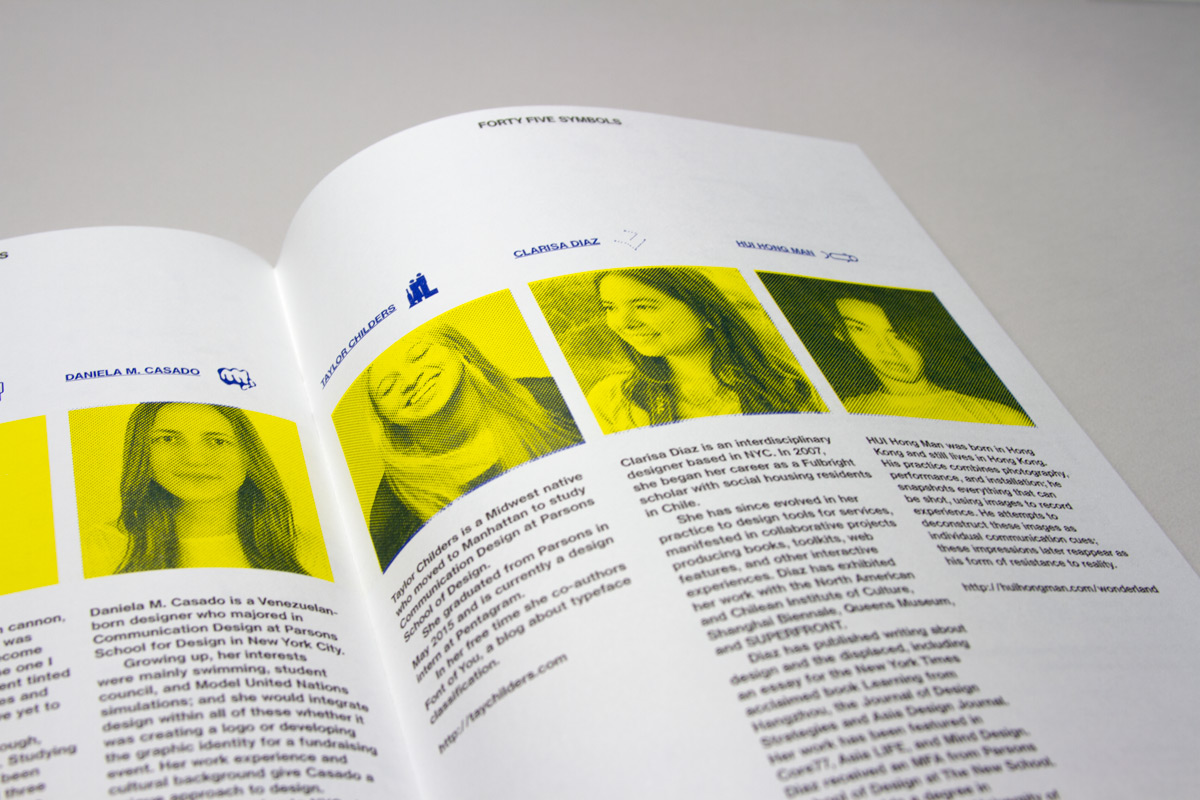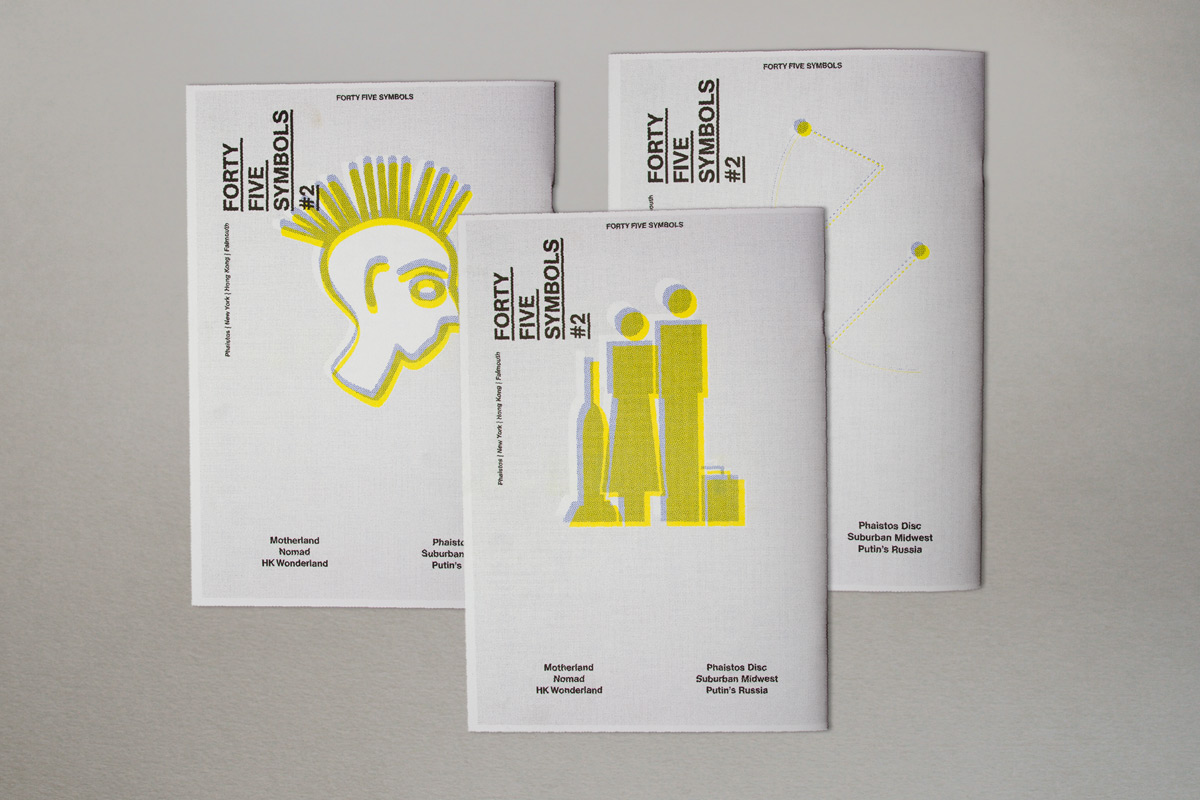 ---
---
---
The FORTY FIVE SYMBOLS magazine #1
Blood, sweat and tears: We printed 150 copies on a risograph in the heat of Cologne, August 2015. More information and a web form to get in touch are at the end of this page. Find the documentation of the
process
on our blog.
---
---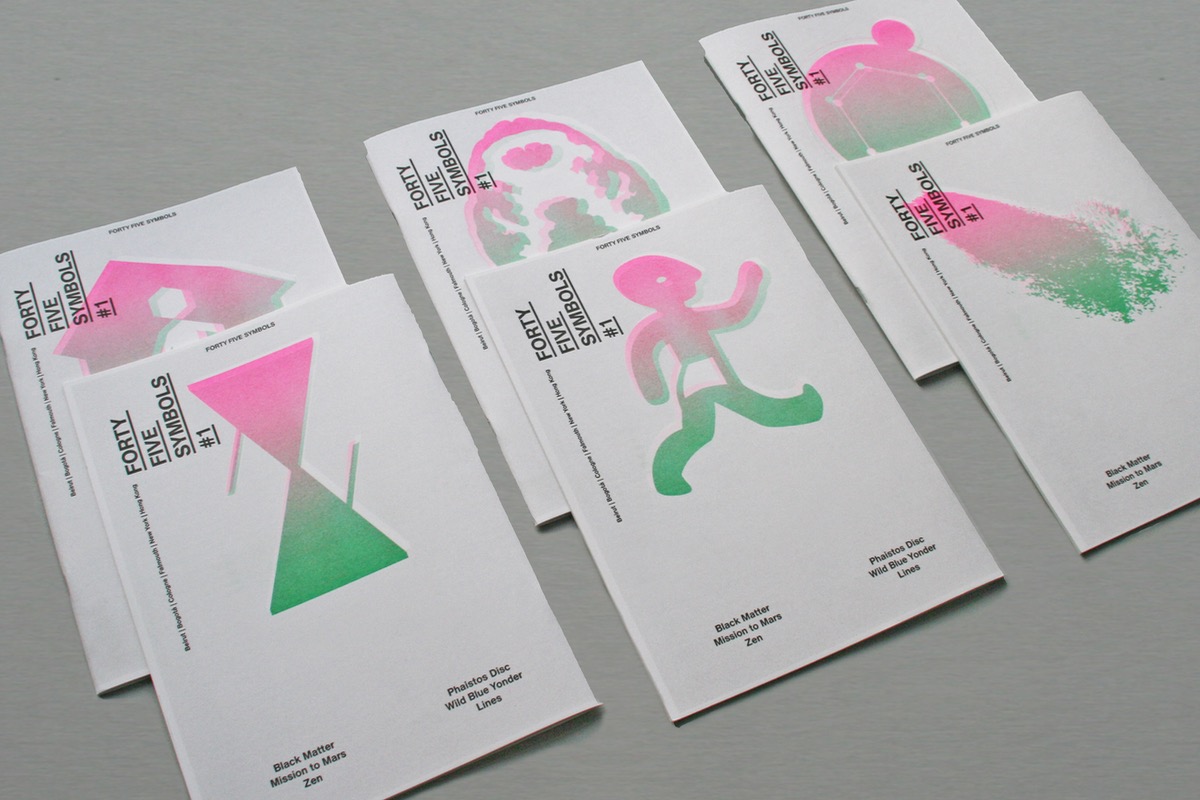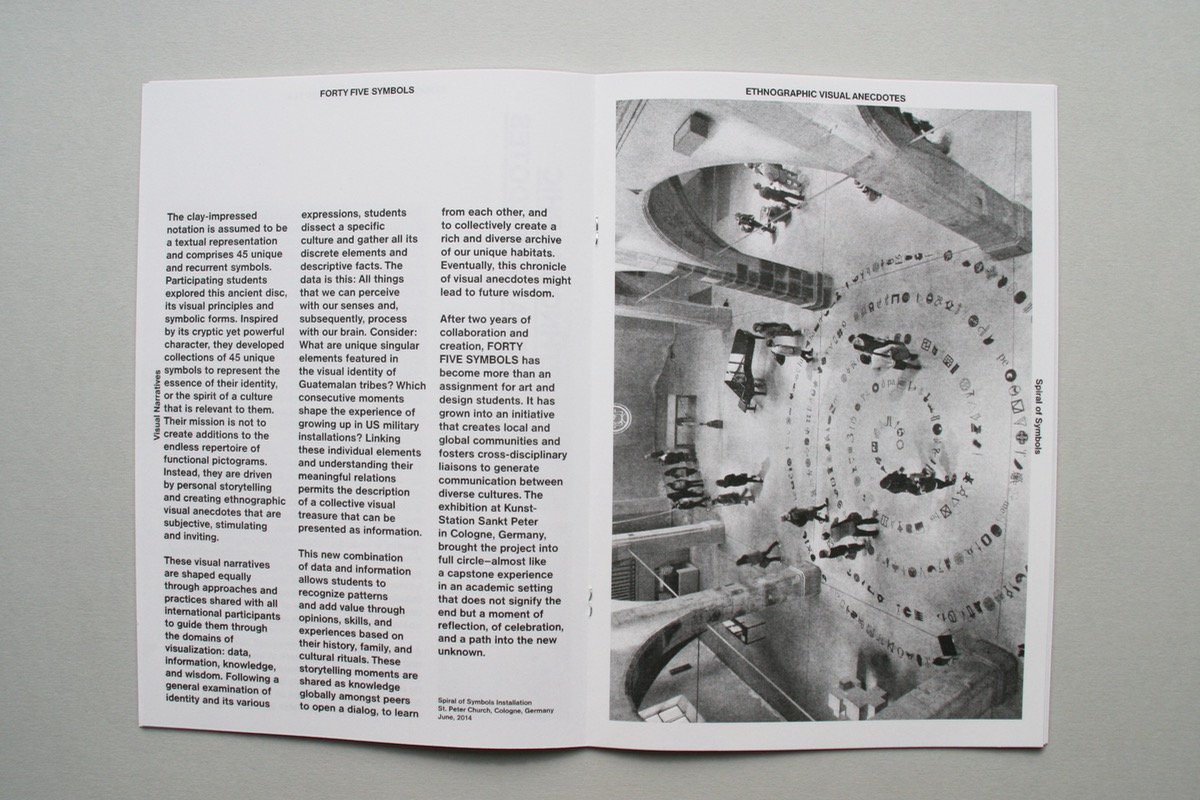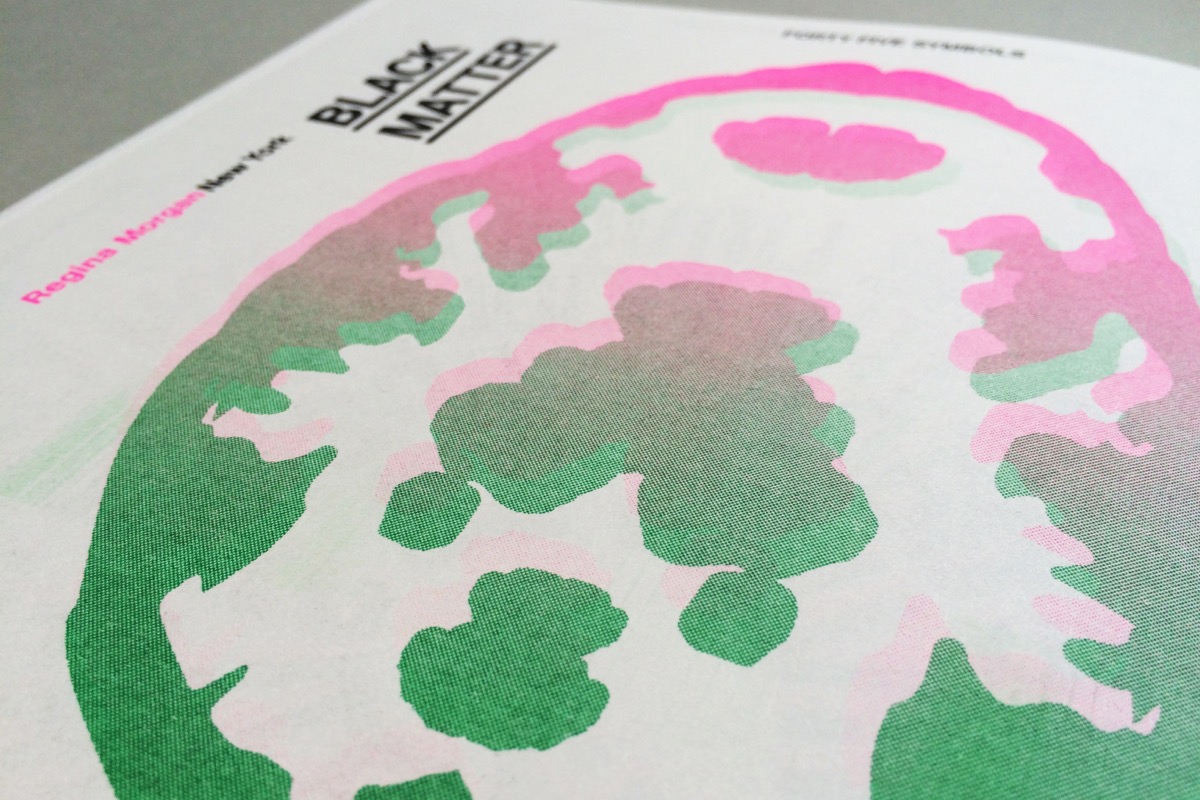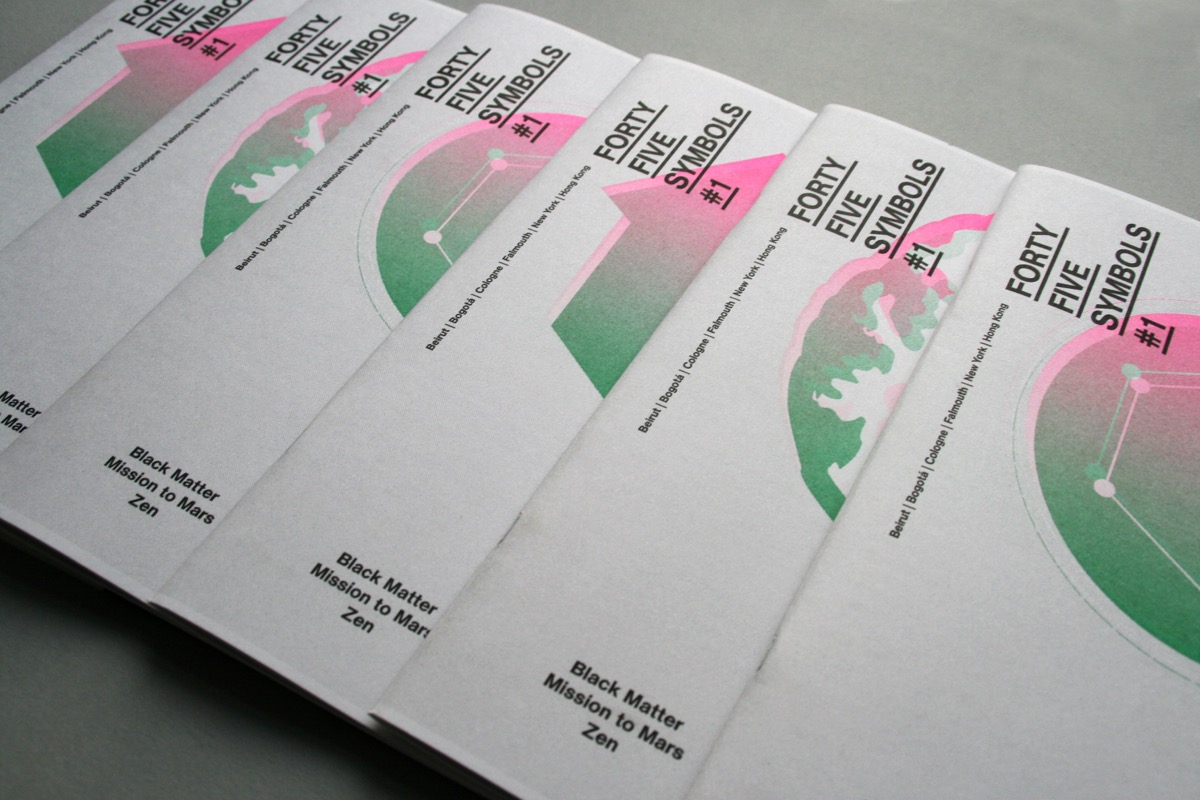 ---
---
---
The FORTY FIVE SYMBOLS book
The FORTY FIVE SYMBOLS group published a book for the exhibition in Cologne 2014. It introduces 45 projects of 45 symbols created by students from Cologne, New York, Bogotá, Hong Kong, Falmouth and Beirut.
---
---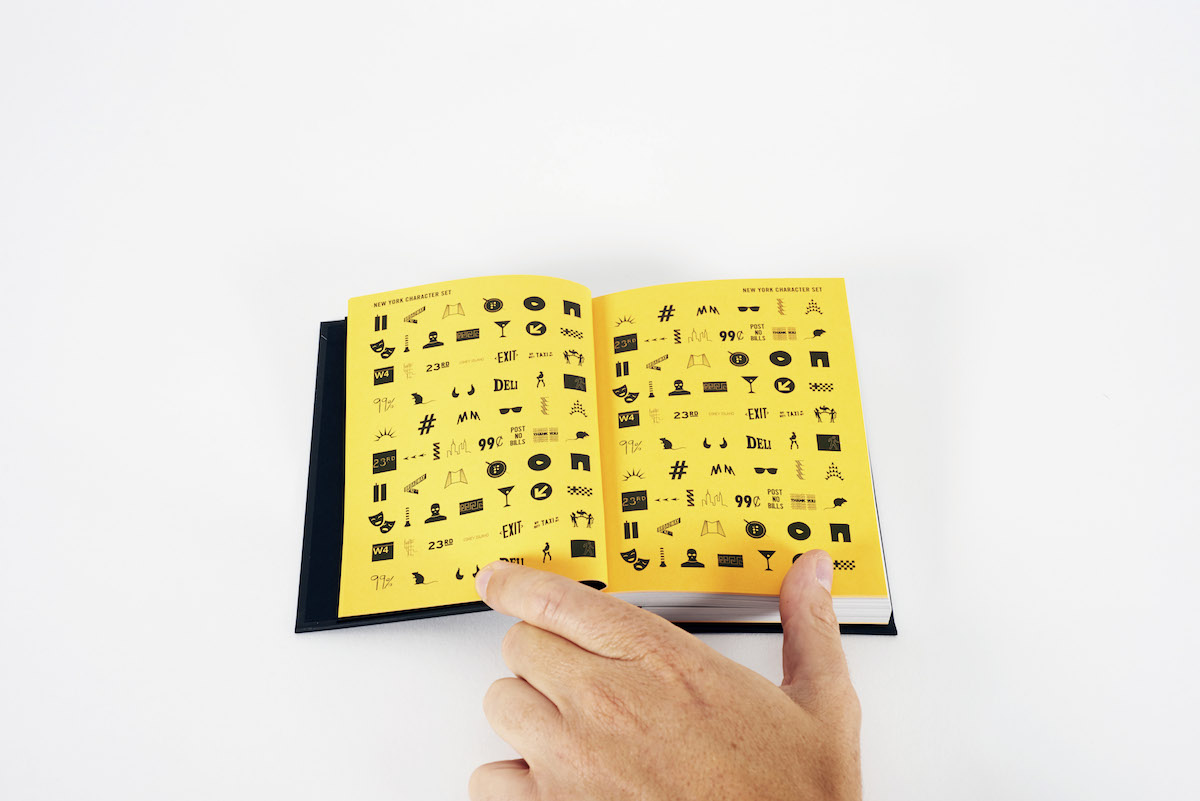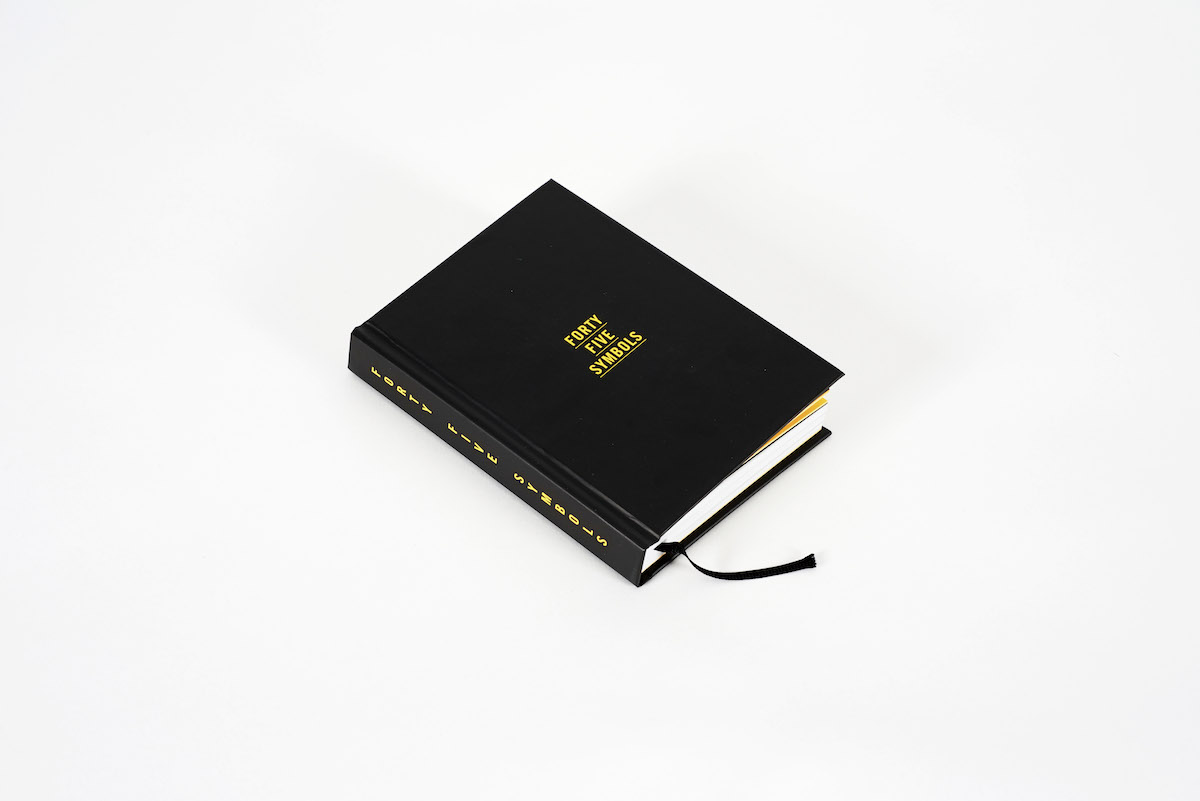 The book is available for a nominal charge of
15 Euro / 18 US Dollar
to cover postage and production costs.
If you would like to order a copy please get in touch through this form. We will reply with payment instructions.